The role of the trade ministry is more evident on high rate of imports.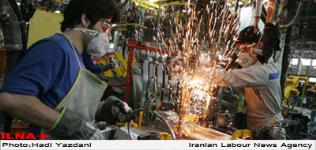 Tehran
, Oct. 04, 2010, TABNAK - - Iran's labor minister's prediction of seven percent unemployment rate in near future requires creation of more than one million job opportunities annually by the government, a report by the Iranian Labor news agency, ILNA, said on Monday.
ILNA considers excessive flow of imports as a major cause of unemployment in the country saying that it has brought the criticism of economic experts alongside workers and employers and have become more and more apparent among ordinary people.
The report implicitly criticized the labor and social affairs minister who has said supporting domestic producers is the priority of Ahmadinejad government, adding that despite such statements, private sectors underline lack of transparency in the government's plan on imports.

The labor minister has also stressed that government will ban imports of unnecessary goods to the country.

However, the report continued, if the government's most-talked-about subsidies law would not be implemented properly, it would hit both the workers and employers while importers stay safe.

The role of the trade ministry is more evident on high rate of imports, it said. According to the statistics, the report added, more than 24 billion dollars of goods have been imported this year which indicates 22.21 percent increase in the imports comparing to last year.

The unemployment rate in Iran is currently 14 percent while economists predict the number will reach to 15 percent in future. However, the labor minister believes the unemployment rate will drop to 7 percent but the increase of annual import make it hard to see such changes, ILNA concluded.
END